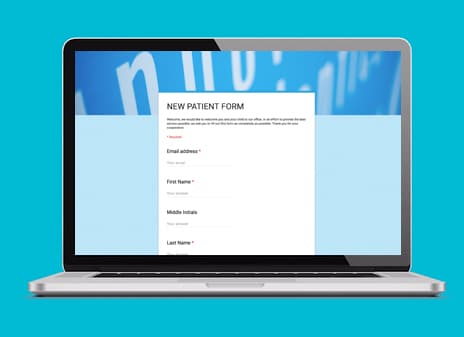 Simplify New Patient and Health Form data collection!
Want to simplify your data collection and take it all online? Clear Partnering Group has helped several clients do just this! Our solutions are custom built to cater to the needs of every client!
Clear Partnering Groups custom form systems are simple, efficient, cost-effective and secure.
It's 2019.  Forms and data collection should be online, simple, and easy!
Simply put, we have a team coders and developers that love solving big problems. One of the biggest problems many of our clients express is the ability to securely and easily get information from their customers, clients and patients.
We solve this problem by custom-building an application inside of G Suite that looks and performs how our clients expect. The cost is based around the time we spend building you the forms and options you need.
The ClearPG HIPAA Forms is best understood when experienced. Contact us and one of our representatives will walk you through the entire experience from your office's perspective and your patients perspective as well.
We believe in this product and we're more than happy to show it off, so request a demo today!