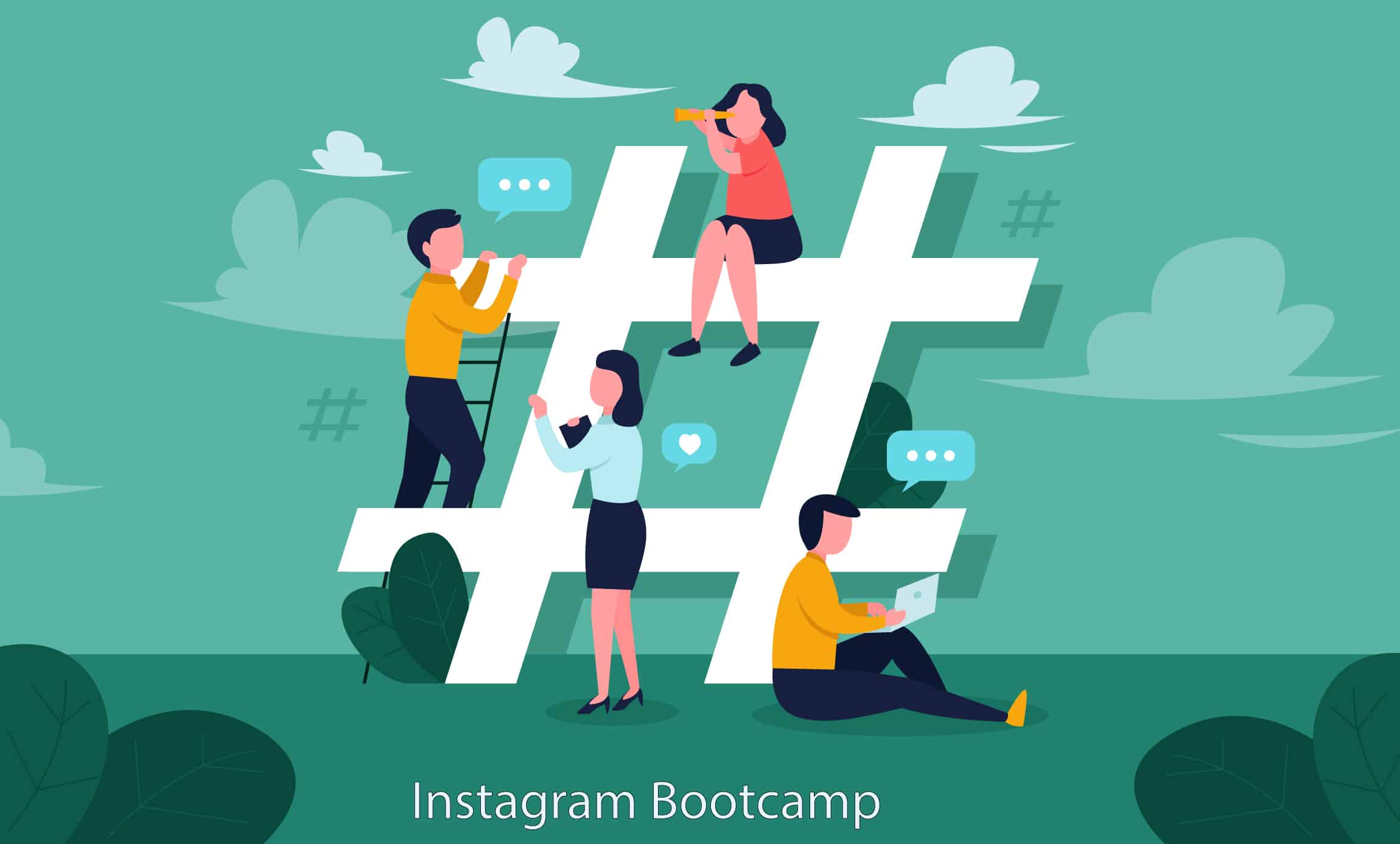 Instagram, and more importantly, how to use it effectively can be confusing and frustrating. We're here to help!
Instagram Bootcamp 2019!  
Over the next few weeks, we will be running a series of posts design to help  your office get on the right track when it comes to brand awareness on Instagram. Stay tuned for our next post!
By it's very nature, measuring ROI on most social media outlets isn't an exact science. Because of that, instagram is often overlooked. However, Instagram can be a great tool to get your name out there — if done right! Why is instagram important? Well, over 40% of Instagram users are between the ages of 30 and 49, which is most likely the age range of your patients' parents. (Hint: that's your target audience!) So if you aren't using Instagram, or your confused or frustrated by how to use it, we are here to help!

We want to help you get in the game by providing some Instagram best practices that you can use to kickstart your social media presence. Here are five things you can start doing now to make your Instagram posts better and reach more people.
1) Write Compelling Captions. Tell a story!!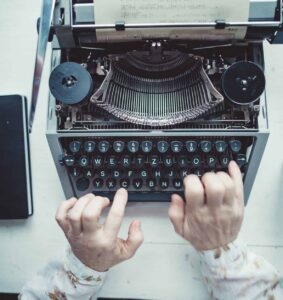 If you've actively perused Instagram accounts and posts, you've probably noticed that some of the most interesting content aren't the pictures or videos, it's the written content. Most of the best Instagram engagers are using their visual content to support a story they are trying to tell.
Remember, this isn't Twitter. So you've got 2,200 characters, which is about 300 words. You can share a compelling story in about 250 words, so give that a try. If you're running a content or want people to go to a link, then put the link in your bio and direct people to it at the end of your story. Remember, it's important to try and find a good reason to post to Instagram. If you can't think of a compelling story to share with your Instagram post, consider posting something else. Posting just to post to Instagram is a great way to drive down engagement.
Also, if you only write about 250 words, you can use the rest of your remaining characters to do our second recommendation which is…
2) Use Hashtags to Reach More People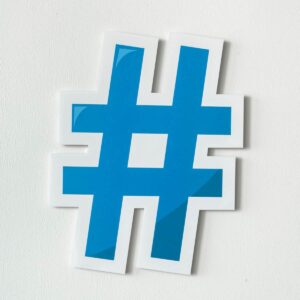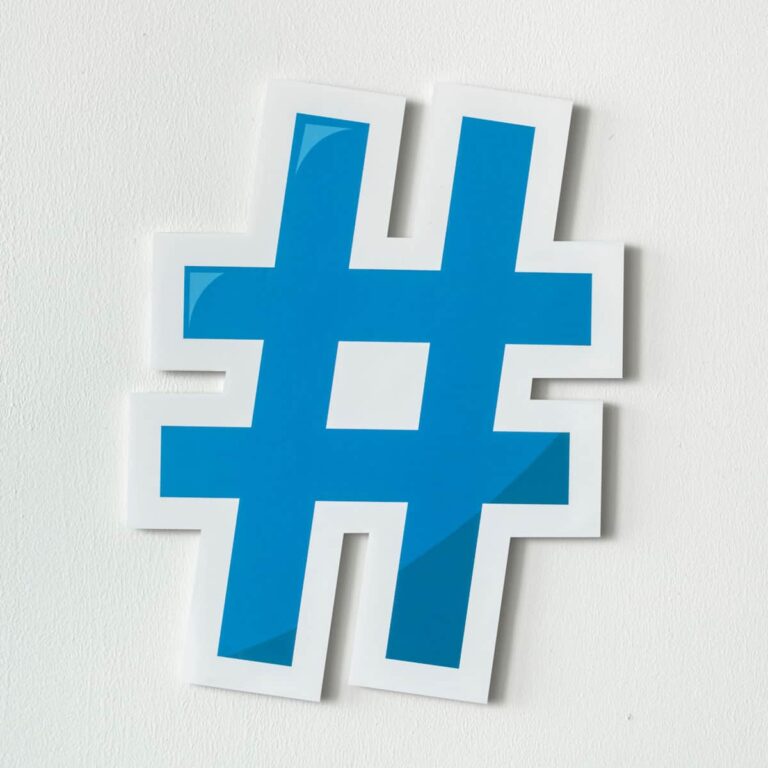 Instagram uses hashtags to organize content and make it easy for people to find things they're interested in. With that in mind, finding the right hashtag to use on your instagram posts can go a long way! So if you want to reach people who don't already follow you on Instagram, then you have to use relevant hashtags. It's important to remember, that on average, an instagram post with hashtags has 70% increased likes!
There are 2 different kinds of hashtags you should work into your posts.
The first is the popular hashtag — one that is already being used by a lot of people in your market. What typically happens is that someone finds themselves interested in topic, so they search Instagram for that keyword. Say the keyword is "surfing." That person searches "surfing" and picks the most popular hashtag is #surfing. Tapping on that hashtag reveals a lot of interesting posts. One of them could be yours! It might not be surfing, but search your field for the most popular hashtags and use one of those. Often times these are locations, such as #KansasCity, #KC, etc
The second is a branded hashtag — something unique to your practice like a short tagline, motto, or phrase that you love. The purpose of hashtags is to get your content in front of the right people at the right time.
3) Post at the Right Time of Day
Instagram posts have a shelf-life of about 1 day. That's about how long you have for an active user to see your posts. That means, to maximize your exposure, you need to be strategic about the time of the day you typically post.
One of the benefits of a business profile on Instagram (The ClearPG team is covering this next week, so stay tuned!!) is access to what they call Insights. It's the icon immediately to the right of your username when you go to your profile. Inside of Insights, you can look at your audience and find out when they're most active.
You can see the time of day and which days of the week they are most active. So, if you see that your audience is minimally using Instagram from 5:00 A.M. on Saturday until 10:00 A.M. on Monday, you'll know not to post anything during that window. Instead, you should pick the hours and days when your audience is most likely to be scrolling through Instagram, looking at posts, reading captions, and tapping on hashtags.
4) Always Include a Call to Action
Make it easy for your followers to engage with you by telling them exactly what you want them to do. You can include your call to action in the caption, or make it a part of your post. Here are some creative call-to-action ideas you can start using today:
On occasions, it's ok to simply ask for likes — it's easy! Just say something like, "We love working in [city]! Don't you? Show your love for [city] by liking this post!" While there are problems with this on Facebook (Facebooks new Engagement Baiting Algorithms)
On your next contest, include more than one item in the picture. Tell your followers to double tap the prize they'd most like to win!

A double-tap anywhere on the picture automatically LIKES the post. ;)

Ask your followers to tag someone they know. Try, "Tag the friend most likely to make you laugh," or "Tag your best friend."
Don't forget about holidays, and come up with a relevant call to action. For National High Five Day, "Tag 5 people you want to high five today!" For Thanksgiving, "Tag 5 friends you're thankful for."
Ask a question! People love to talk about themselves. Here are some fun ideas: "How old were you when you got braces?" – "Are you a morning person or a night owl?" – "Which fictional character would be the most boring to meet in real life?" – "What's the most useless talent you have?"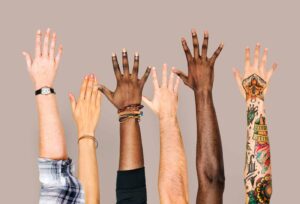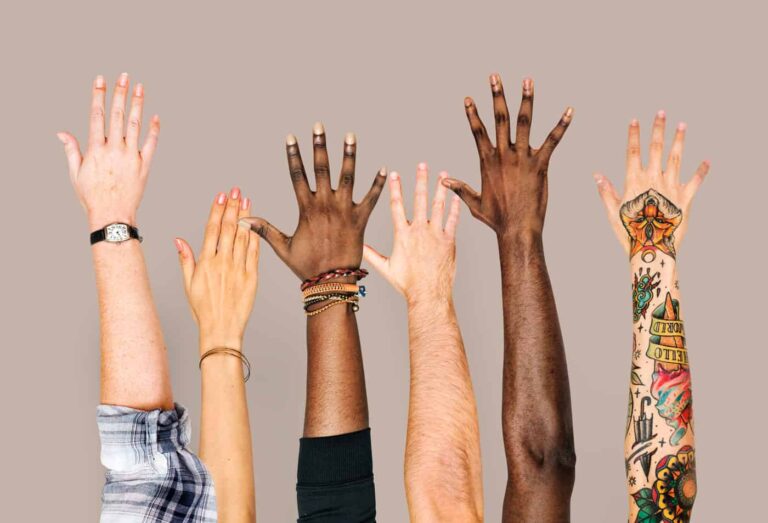 One of the biggest mistakes we see orthodontists make on Instagram is spending all the time and effort to create fun, engaging content, and then forgetting to ASK their followers to do something. A lot of people will do these things just because you ask.
This engagement helps to build authentic relationships with your followers. It shows potential patients who check you out on Instagram that you're well-liked in the community. Its social proof that they can trust you as a person, because all these other people do.
As we mentioned earlier, you can also direct people to a link that you have put in your bio. This means you can drive people directly to your website or your Facebook page. In fact, that's our last tip:
5) Promote your Instagram feed on other platforms.
You can use Instagram to drive traffic to your website or other social media accounts, and you can also do the inverse. 95% of people using Instagram in the U.S. also use YouTube. Just a little behind is Facebook at 91%.
Why not leverage those two giant platforms to promote your Instagram feed? You can drive traffic and new users (read: new potential patients) to Instagram with a couple of simple steps:
Set your Instagram posts to automatically share content to Facebook and Twitter. Note: If you issue a call to action which can only be done in Instagram, they're going to have to follow the link and do it there.
Make sure to tell people on those other platforms (YouTube, Facebook) that you're on Instagram. Make sure people know how to find you and give them an idea of what they'll find there.
If you follow these 5 tips, you will engage with more people in your market. By engaging them, you build the kind of authentic relationships that lock in customers for life. These are all things you can start doing today, so what are you waiting for?