10 Ways to Use Virtual Consult to Promote Your Practice
Virtual Consult allows you to show potential patients the high-quality, personal care they can expect from your orthodontic office — before they even set foot in the door! Just adding the app to your existing website will make it easier for visitors to get started on their journey to an amazing smile.
To fully maximize your opportunity, we recommend that you make some noise about your virtual consultations! Here are 10 ways you can use Virtual Consult to promote your orthodontic practice.
How to Promote Your Virtual Consult
1) Give Your Dental Partners a Unique Referral Code
If you did not assign Dental Partners during your initial set up, don't worry! You can add or change your referral partners directly from your Virtual Consult dashboard. Dental Partners are any of your local dentists or pediatric offices that may want to send observation cases directly to your system. Our Dental Partner system in Virtual Consult is a unique benefit to pedo/ortho dual practices.
There are 3 huge benefits to adding your Dental Partners to Virtual Consult:
You'll finally have all your referrals in one place (no more tracking down random emails or text messages).

You can respond directly to the patient with easy, personalized messages.

You can track all your referrals and know exactly where they came from — and whether they started with your practice.
To set up a new Dental Partner, just click here to log in to your dashboard.
Then click PARTNERS.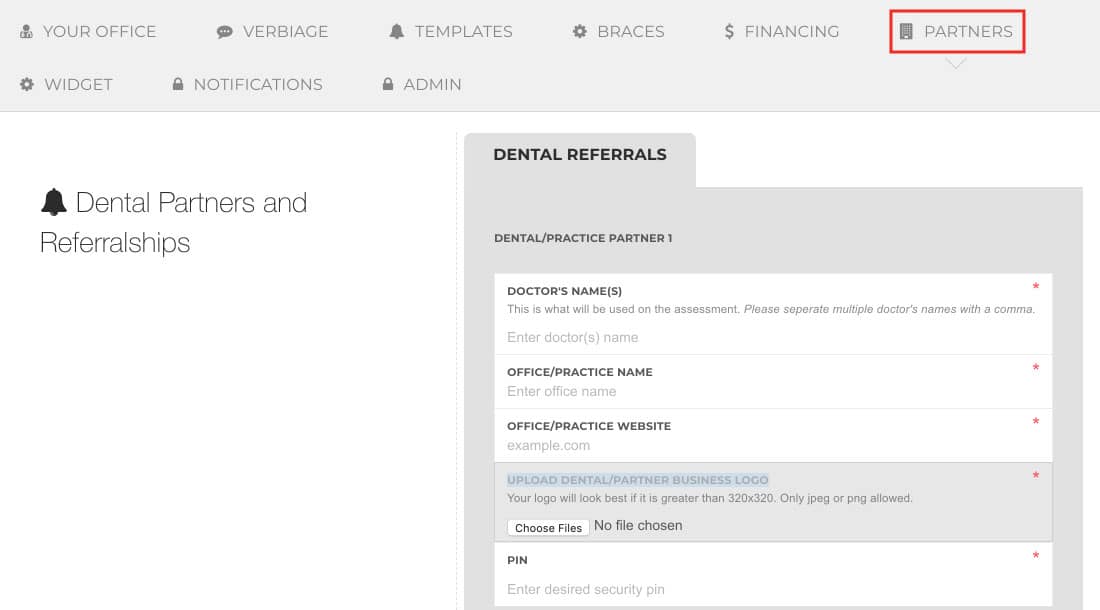 All you need from here is the referring doctor's name(s), their office name, website, and logo. You will also choose a pin and assign it to them.
As you fill in their information, you will see a unique link created for their internal office:

That's it!
2) Make It Easy for Dental Partners To Send Referrals
To make it incredibly easy for your partners to send you new referrals through Virtual Consult, we made a 1-minute video you can share with them.
There's absolutely no set-up needed for your Dental Partners offices. Our system facilitates this for them without you having to bother them or set anything up in their office!

So when they have an observation case they want you to take a look at, all they need to do is click the link on their phone or desktop, verify their pin, drop in the photos, and send you the referral.

3) Add a Virtual Consult Landing Page to Your Website
So you probably already have a general Contact page and a page where new patients can fill out a form to request a consultation in your office. We recommend that you add a new landing page just for Virtual Consult.

Having a dedicated landing page makes it really easy for patients to find what they're looking for on your website. It also gives you a place to send patients from Facebook, Instagram, and any ads that you run.
If you want to make it super easy for visitors to find Virtual Consult, be sure to add a link to the landing page to your main menu and consider adding a button to your navigation. This is super simple, and your developers can do this during installation or any time afterward. You can find a direct link to your Virtual Consult portal in your settings panel.
5) Feature Virtual Consult on Your Business Cards
Several offices have taken to creating individual business cards specifically featuring Virtual Consult. Putting this information front and center on a business card does two things: 1) It makes your business card stand out and 2) it can help convert a patient, passively, once they receive it. Think about it – a business card that has a call to action on it? We highly recommend putting a link to VC on your business cards or creating business cards specifically for this!
Is it time to order more business cards? If so, this is a great opportunity to set yourself apart from the competition. Show potential patients that you care about their time by adding a link or QR code that goes straight to your Virtual Consult. In fact, if you need help designing or printing your business cards, ClearPG can help with this using our print division (Click Here)!
Write a blog about why you chose to offer Virtual Consult. While Virtual Consult is an excellent marketing tool for orthodontists, there are also a lot of really strong benefits for potential patients.

Potential patients can:

Find out whether or not they need braces or Invisalign

Get an idea of what their treatment options might be, and

Learn what they can expect in terms of pricing and financing
All from the comfort and privacy of their own homes (or wherever!) in a totally no-pressure environment.
Note: If you are currently a ClearPG retainer client, you can request an original blog about Virtual Consult from ClearPG.
Now that you have a blog post or a landing page, it's time to announce your new offering on social media! Share a link back to the page or post on your website where they can learn more about Virtual Consult.

Here are some graphics and suggested captions that you're welcome to share!

Facebook

Instagram

Google My Business
8) Pin the post to your Facebook page
After you share a post on Facebook, PIN it to the top of your feed, so visitors to your business page will always see the option for a Virtual Consult.

Here's how: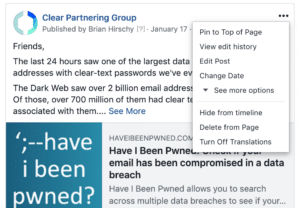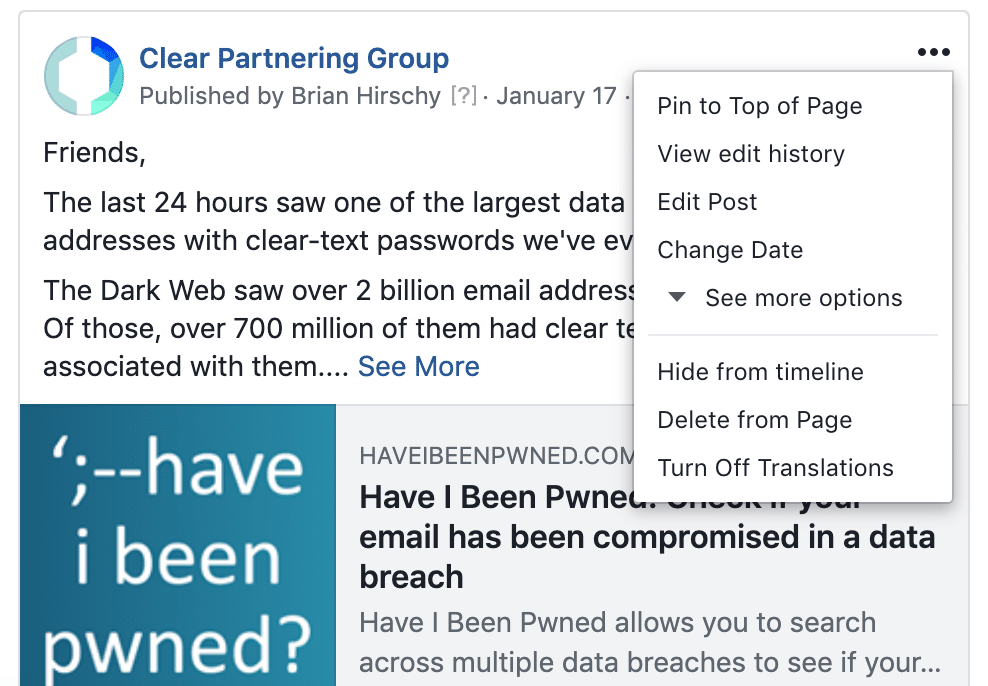 Step 1: Click the three dots at the top right of the post.
Step 2: Then click Pin to Top of Page.
That's it! Now Virtual Consult will stay at the top of your page until you change it.
9) Run a Facebook/Instagram Ad Campaign
Your orthodontic office is special. You have an amazing team that cares about your patients, and you offer them a better experience than anyone else around.

But how do you cut through the noise and get that message to potential patients?

Consider featuring Virtual Consult in your next advertising campaign for Facebook/Instagram.
10) Add a Custom Tab on Your Facebook Business Page
If you have at least 2,000 followers on Facebook, then you can add a custom tab promoting your Virtual Consult. This adds depth to your page, giving visitors a rich experience and allowing you to control the content they see when they visit your page.