The ClearPG team has closely with Dr. Kozlowski for over three years to build a web presence and marketing materials truly reflects their orthodontic office.
he ClearPG team has been on location several times with Dr. Kozlowski's team in Connecticut producing content for his marketing campaigns and his website.
"We love working with ClearPG on our digital platforms. Particularly I found them to have a unique ability to help us tell our story in a more concise and eloquent way than we could on our own. "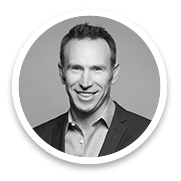 Their team has a great visual eye for detail and this is seen in their photography and website construction. Their skills are a great asset to any practice looking to further their brand through digital media.
We increased their SEO results by 65%, giving them a 91.8% advantange in their market.
We've generated over 113 new patient contacts since the website launched in early 2017.
We increased their website hits by close to 51% year-over-year from our launch date.