We worked closely with the Jeremy Smith Family Orthodontics' team to build a web presence and content that reflected the experience people have in their orthodontic office.
Additionally, our team documented new advances in orthodontic technology that his office is using. Our team continues to work with them as they changed branding to Smith & Davis Orthodontics.
"The team at Clear Partnering Group has a truly refreshing and unique approach to marketing that has proven invaluable for us as we tell the story of our practice."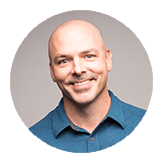 "Their insight into the market and how patients think about orthodontics has been extremely helpful to how we talk about our practice. Partnering with them has been amazing." – Dr. Jeremy Smith
We increased their SEO results by 33%, giving them a 50.5% advantange in their market.
We've generated over 160 new patient leads since the website launched in 2017.
We increased their website hits by close to 41.3% year-over-year from our launch date.