The ClearPG team continues to work with Dr. Bills and Innovative Orthodontics creating media pieces as well as supporting our work on his website.
The ClearPG team filmed, photographed, and worked on location several times at Innovative Orthodontic's offices in New Jersey.
"We finally found a company that gets it! Clear Partnering Group was finally the company that gave us everything we asked for and we couldn't be more happy to work with them!"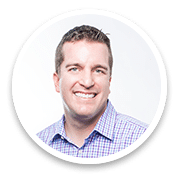 Their work stands on its own and has become a huge asset to our team and our brand. We love the relationship with have with them!" – Dr. Bills
We increased their SEO results by 43.3%, giving them a 70.57% advantange in their market.
We've generated over 321 new patient leads since the website launched in 2017.
We increased their website hits by close to 194% year-over-year from our launch date.