We worked closely with the father/son team at Appel Orthdontics to build a web presence and content that reflected the experience people have in their orthodontic office.
We continue to work closely with the Appel Orthodontics as they serve patients with offices all over Philadelphia.
"Working with the team at ClearPG was a no-brainer. We love what they've been able to do for us."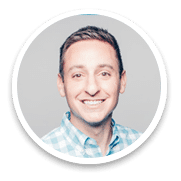 From the video, to the photo, to how it all goes together – we finally feel like our web presence and media represents US.
We increased their SEO results by 63%, giving them a 75.8% advantange in their market.
We've generated over 150 new patient leads since the website launched in Q4 2017.
We increased their website hits by close to 1336.12% year-over-year from our launch date.