Simplify forms for your office. Make collecting New Patient and Health Form data easy and convenient!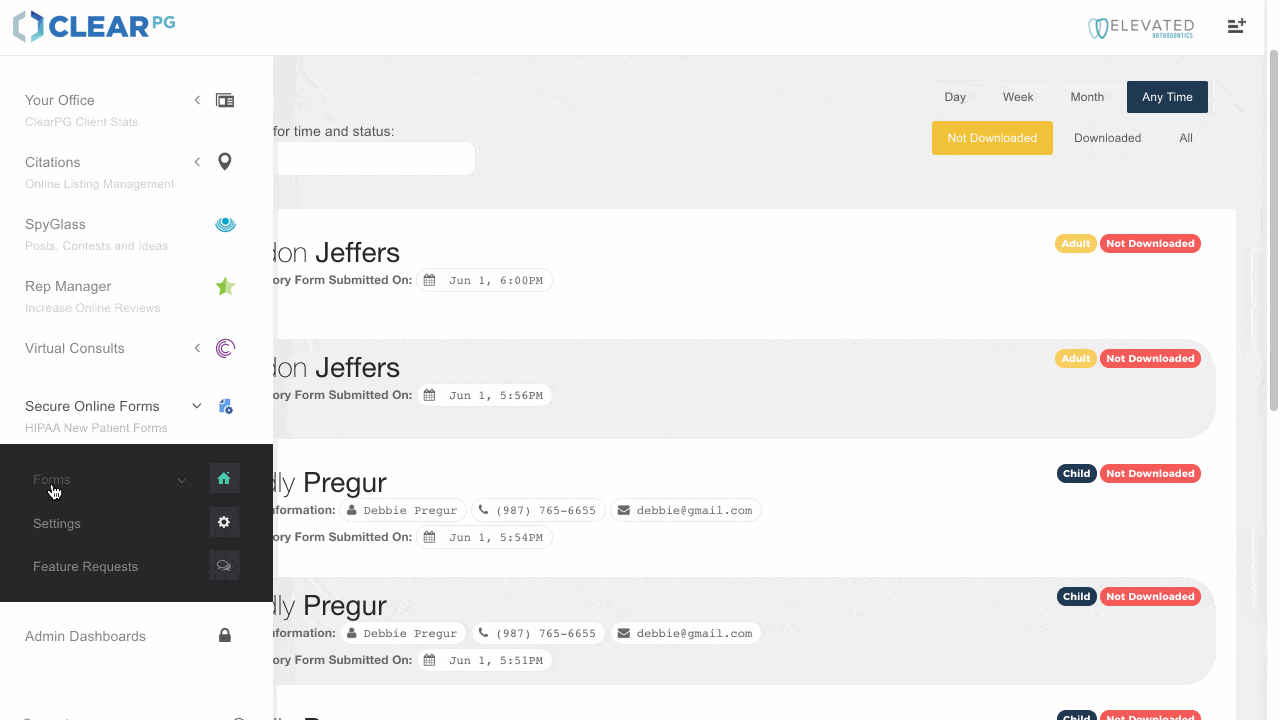 Simple, Secure, HIPAA-Compliant Online Form Collection
Our online patient forms are secure, simple, easily-manageable. Our goal is to make this easier on your patients and your team at the same time.
How Do Secure Online Forms Work?
One of the biggest problems many of our clients express is the ability to securely and easily get information from their customers, clients and patients.

We solve this problem by custom-building an application that looks and performs how our clients expect. Your HIPAA compliant secure online forms are designed for your office, and you pay upfront – rather than huge fees over a long time.
About ClearPG's Online Forms
Our forms are designed to make your life easy:  Sort, find, manage all your patient forms online – securely!
Easily Find What You Want:  Don't spend time trying to find the forms you want!
Easily request the forms you need:  Don't spend time bugging patients for forms.
Additional Forms (Privacy, Photo Release, Office Policies, etc) available on request
Yes!
It's secure, trackable, and stored on HIPAA compliant servers.
You can download a pdf of any of the patient forms from the dashboard. The pdf's are securely sent to any email address you set up as well!
In order to access the dashboard, there is a $13 monthly fee.
This simply covers our infrastructure cost for setting this dashboard up for you. That's it.
We can do it!
We have extra forms we can create for anyone wanting to use the system which will easily integrate to your dashboard.  These extra forms start at $250 to set up, and you're never billed for them ever again.