Virtual Consult Update — New Features! 
At ClearPG, we're obsessed with always improving our Virtual Consult application for orthodontists and dentists. So we take feedback from doctors and patients using Virtual Consult and continue to roll out security updates, integrations, and new features — all to improve effectiveness and usability.
Virtual Consult is a powerful tool that can help orthodontic practices attract new patients, save time, and compete with large, direct-to-consumer companies. We believe that as the dental and orthodontic industries continue to progress with telemedicine, offices will need tools that can adapt to the changing landscape and compete in a rapidly modernizing, online environment.
Here are the newest features:
Dental Referral Dashboard
Virtual Consult subscribers now have access to a Dental Referral dashboard. This feature allows you to get ALL referrals from your dental partners in one place! So instead of searching through texts, emails, and handwritten notes to track down referrals and contact information, you can now follow up quickly and efficiently from your dashboard.
You can add up to 20 Dental referral partners.
Track which referrals start treatment with your office.
Usability:
To make it easier to track potential patients from initial outreach through conversion, we've added several new features to review and update their most recent status.
For simpler navigation, you'll now see icons in your menu for Virtual Consult and any other ClearPG applications you're subscribed to.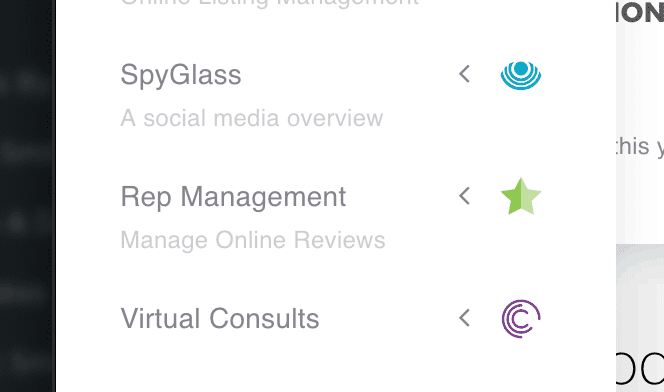 Smart Automation:
Automatically follow up with patients who haven't viewed their consult
Follow-up messages are sent at a different time than your first response, so you have a better chance of reaching patients when they're available (rather than when they're stuck in traffic or picking up kids from school)
You can now customize all messaging templates
Account Access:
Not a fan of Facebook? Now you can log in with your LinkedIn or Gmail account!
You also have access to a new Account page where you can manage permissions.
Integration:
With one line of code, you can now add Virtual Consult anywhere on your website — even if you use live chat!