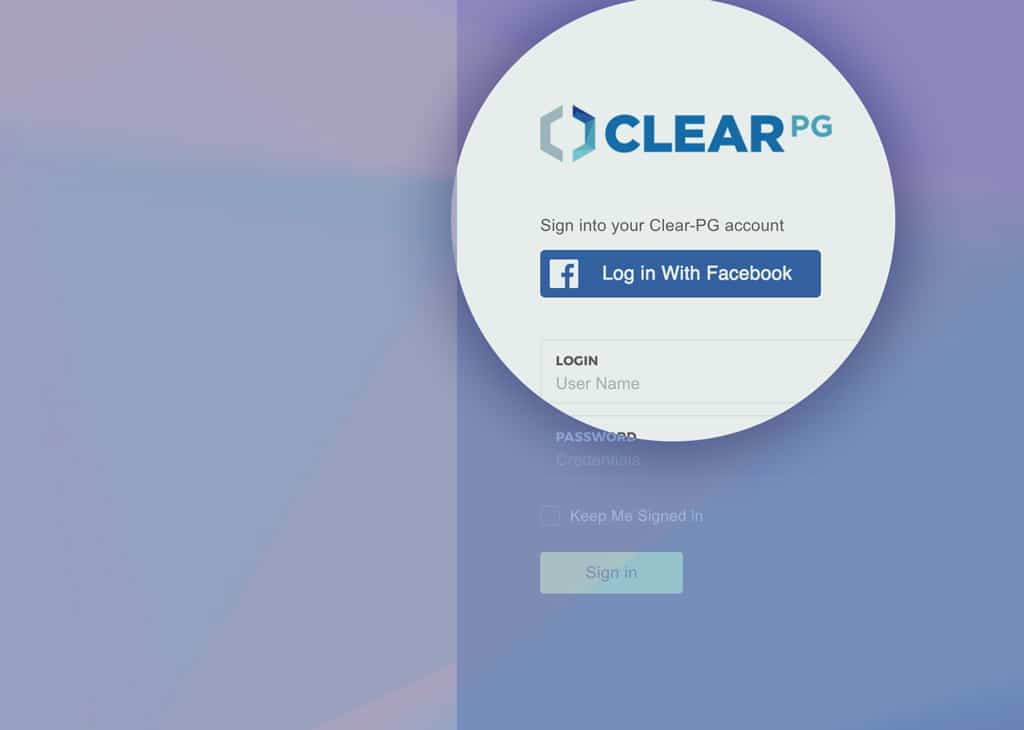 Logging in is now easier than ever
ClearPG has officially been approved as 'secure' by Facebook, which means we can now let our clients use their Facebook accounts to easily log into their dashboards!
This process is secure and makes logging into your dashboard easy and seamless, and it allows everyone in your office to log in to the dashboard at the same time. Your dashboard provides useful tools, forms, and information for you and your team.
________
Job Request Form
Available on your dashboard is a very simple design-request form. Our goal is not to limit your access to us but rather make requesting design jobs as easy and fast as possible. We've included all the information in the form that will help our designers get your work done as quickly as possible.
Moving forward, this will be the fastest way for you to get our design team working on your next design project.
________
Dashboard Additions
Our goal is to always better understand how to provide killer services for our clients. That's why we track just about everything we do for you and try to give you as much visibility to the work as possible. With that in mind, we are also regularly making updates or fixing bugs for everything we provide for you.
You can see the latest updates below:
SEO Monthly Reports →
We've added new information that shows a quick month-to-month analysis of your SEO reports. It also shows the information we use to update your SEO profiles on a monthly basis.
Job Request Page →
Our new job request form will be the fastest way for you to get our design team working on your next design project.
Facebook Login & Permission Panel →
As part of the new Facebook Login, any Admin of your account can now go in and send invites for any of your employees to set up their Facebook login. You can find this page by clicking on your Logo in the top right corner of the Dashboard.
Birthdays and Anniversaries →
If we are managing your online content or writing your blog posts, you can now see the people in your office who we plan to cover through social media and which dates we have scheduled.