HIPAA and Patient Information Privacy
Anyone who has ever received or provided health care has encountered the acronym HIPPA. HIPAA stands for the Health Insurance Portability and Accountability Act which was initially passed into law in 1996 with subsequent addenda added in later years. There are five sections or Titles covering the whole act, but the one which has the most impact on patients and providers is Title II, and within Title II, specifically, the Privacy Rule and the Security Rule.
Why is HIPAA Important?
One of the keys to understanding what is required by HIPAA in terms of privacy and the securing of private data is the term Protected Health Information or PHI. A patient's PHI is prohibited from being shared beyond the health care provider, the patient, and other entities that play a role in a patient receiving the healthcare they require (pharmacies, independent contractors – or "business associates" which aren't explicitly named – and labs to name a few.) Also, if a patient's PHI is used within that small group of persons and entities allowed to see them, the patient must be notified. These groups are required to protect a patient's information – diagnoses, how they are being treated, medical records, and payment information – from being shared beyond the patient and providers without the consent of the patient. For example, a person who is caring for an elderly parent can receive PHI only if the parent agrees their adult child can have access. 
What Should I do to Protect Patient's Information?
The security rule applies specifically to electronic protected health information or e-PHI. According to the Health & Human Services (HHS) website, providers must:
Ensure the confidentiality, integrity, and availability of all e-PHI they create, receive, maintain or transmit;

Identify and protect against reasonably anticipated threats to the security or integrity of the information;

Protect against reasonably anticipated, impermissible uses or disclosures; and

Ensure compliance by their workforce.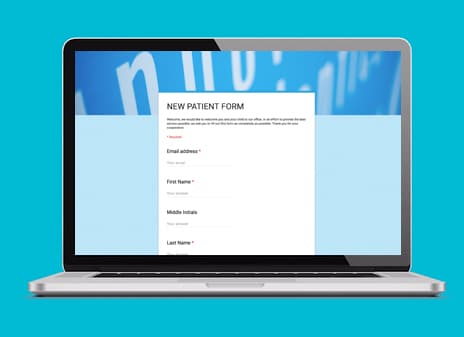 Want to simplify new patient and health form data collection and take it all online? Clear Partnering Group has helped many of our clients do just this! Our solutions are custom built to cater to the needs of every client! Our HIPAA online forms are simple, efficient, cost-effective and secure.