Update Jan. 23, 2018:
We've not seen Google Messaging widely integrated yet by Google. Often, this is par for the course with new Google services. During our testing, Google's apps and services like Google Search and Google Maps don't consistently show Messaging as an option. So depending an a users' device or how they interact with your Google listing they might not even know they can use Messaging. Why? You'd have to ask Google!
Increasingly, our takeaway from this is that Google's goals are to keep people in their ecosystem. They want people to contact businesses through Google, and not necessarily through your website. So we don't see this going away anytime soon.
The pros and cons of Google Messaging still apply. You can read about those here.
Update Jan. 2, 2018:
Google Messaging can now be used to chat from your computer. So if you have downloaded and integrated Google Allo with you Google My Business listing you don't have to use a phone to respond to people chatting with you. Be sure and check it out! For some of our clients this would be a great option for those who have multiple people who can offer support and respond to inquiries.
Google has been releasing services has at a blistering rate the last two months.
Among those new services is Messaging for Google My Business.
Messaging essentially offers businesses that have an appropriately managed Google My Business account ("Why is Google My Business Important?") the option to chat directly with clients, customers, and patients who find them directly from their search results. Earlier, we discussed the Pros and Cons of this feature.
Now we are going to dive into how to set it up: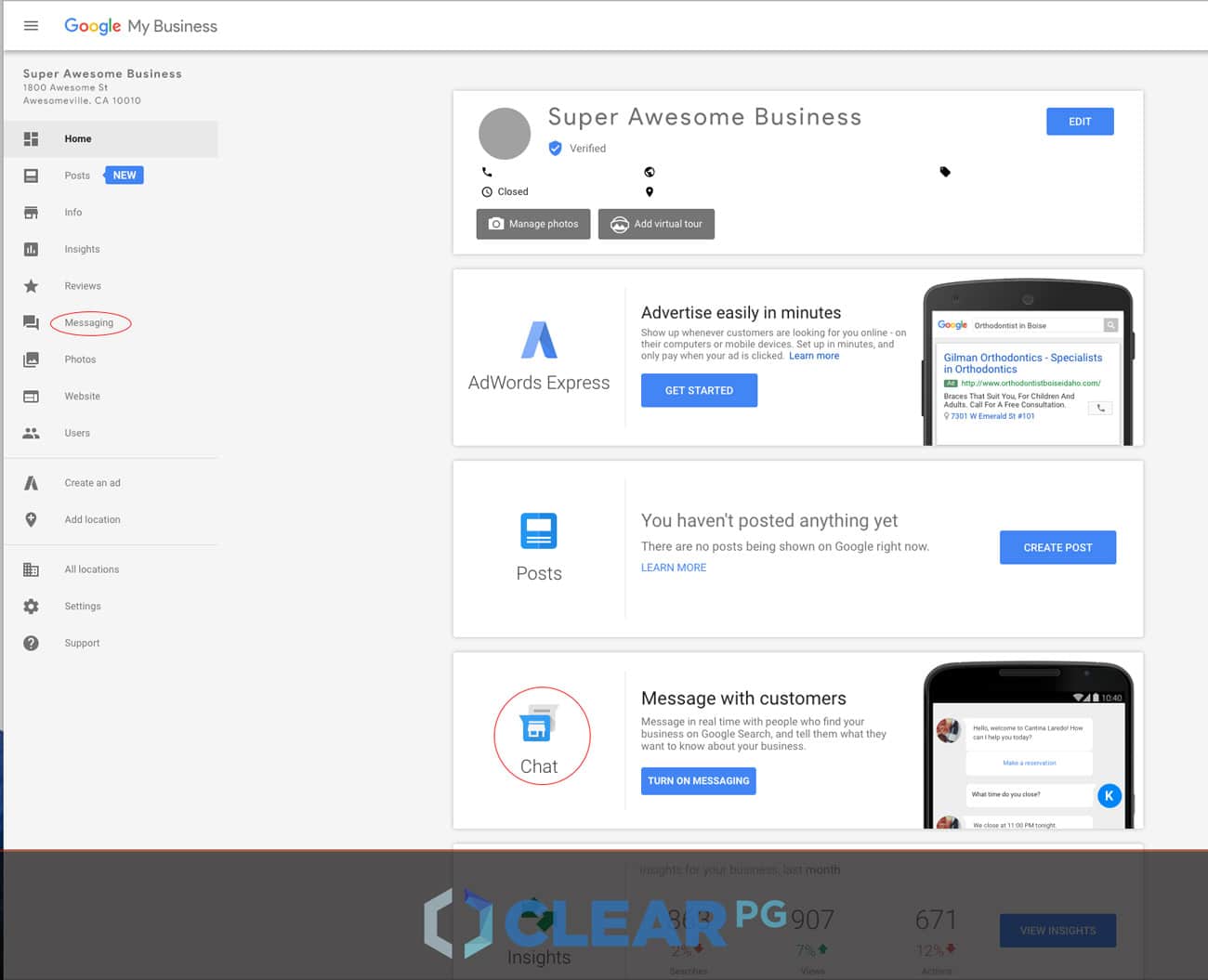 Enable Messaging
First, log in to your Google My Business dashboard: Go here.
Messaging is now an option in the menu on the left. You can also click on the big, blue appropriately-named-button that says "Turn On Messaging."
Once you do that you are going to be presented with a page that asks for a phone number. This should be a phone that you are ok getting messages from using Google's Allo Messaging App, which is how we suggest you set up messaging for web searchers.
Once you input your phone number and go through the verification process (they're going to text you a code), you'll have the option of adding a custom greeting message. We recommend creating a message that conveys to someone that they aren't messaging a robot or chat bot. Make it personal!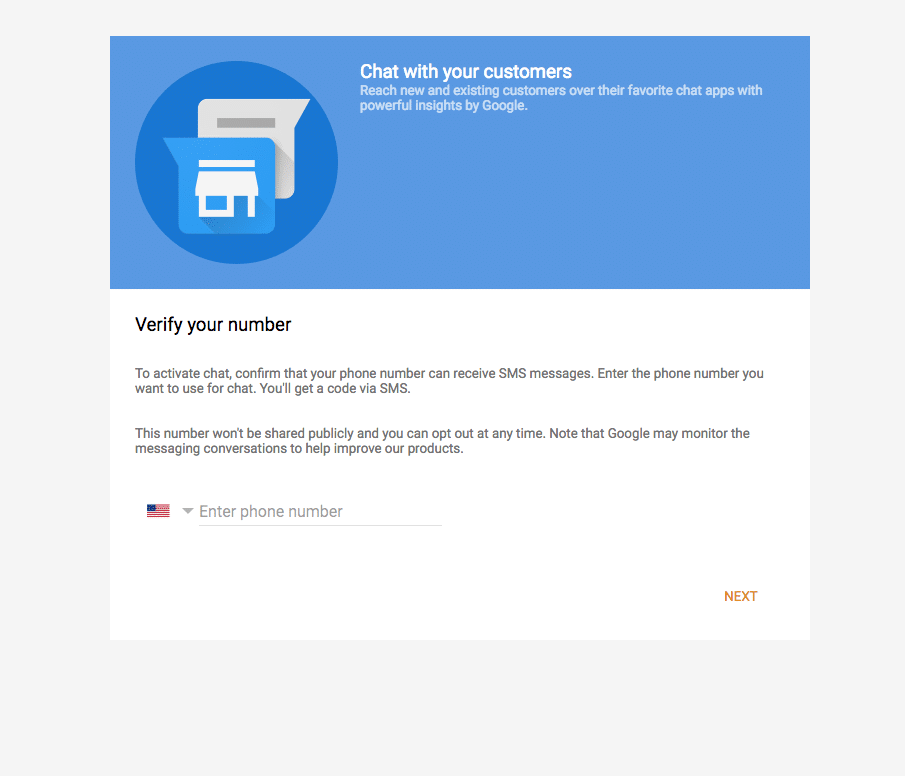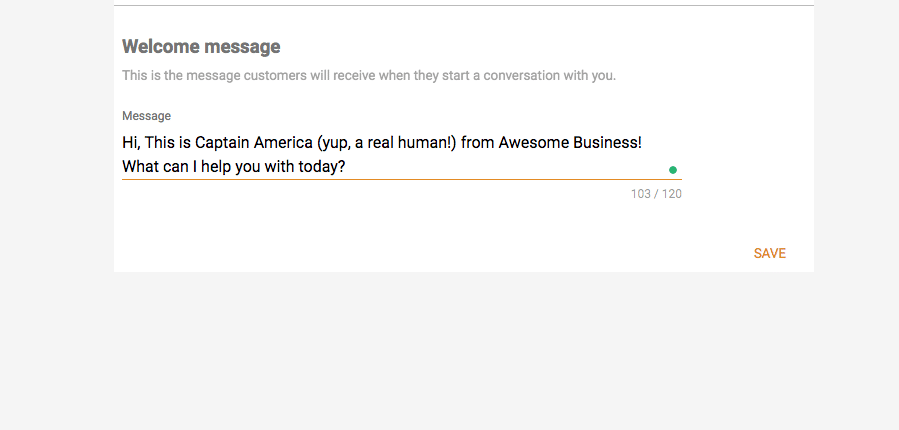 Install Allo
Allo is Google's response to chat apps like WhatsApp and Apple Messages. While the jury is out on who is going to with the Chat App Wars, Allo DOES do a great job of managing online chat requests.
Allo is going to ask you to register with a Google Account and set up the phone number you used to set up Messaging in your Google My Business page.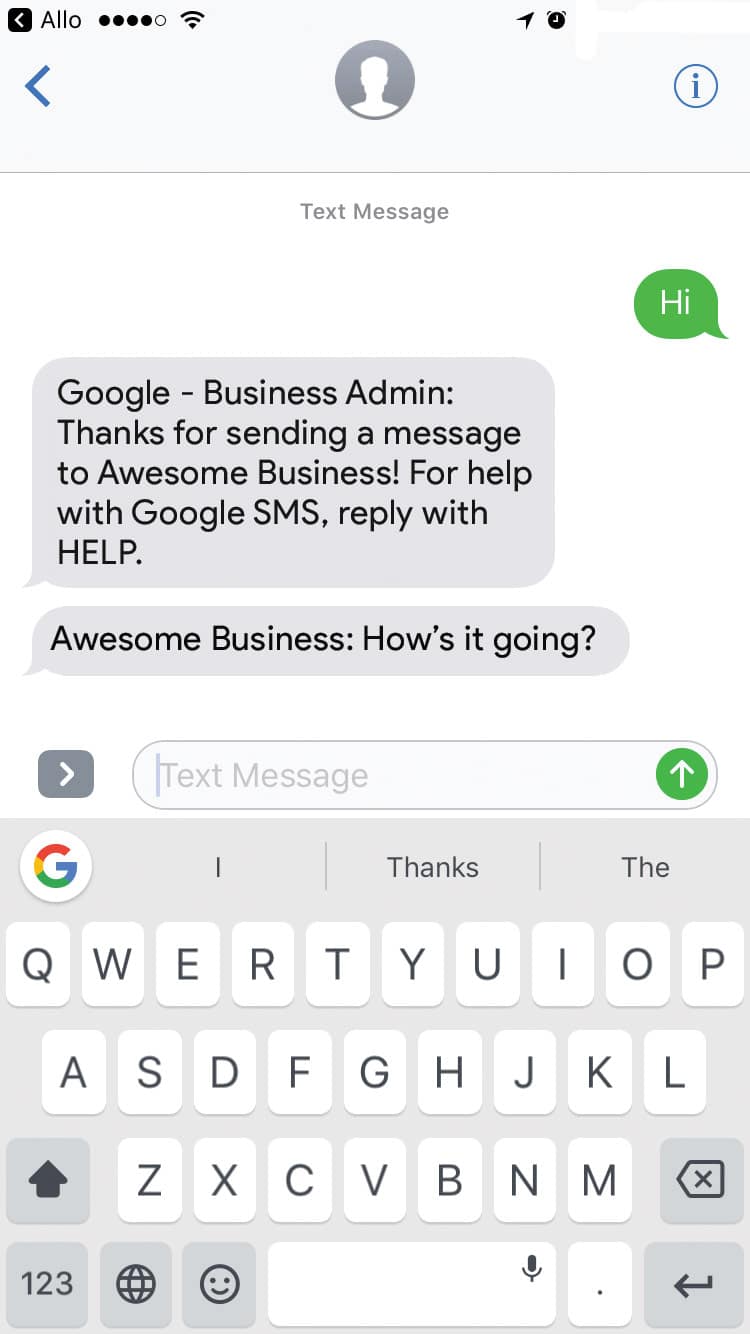 Now What?
If you set up Messaging in Google My Business, searchers are going to start seeing a big, blue "MESSAGE" below your company profiles.
If you set up Allo, anyone who decides to use the MESSAGE button is going to pop up in your Allo app.
Things to keep in mind:
For now, Messaging is only a function of mobile searches.
While you can turn off Messaging, you can't turn it off on a schedule.
You shouldn't discuss anything that is sensitive, personal, or for our medical friends, Non-HIPAA compliant.
There are Pros and Cons to using Google as your chat stream. See what we mean!
Final Notes
Each business is going to have to decide if this is something they want to participate in. Direct access to some businesses via messaging, under certain circumstances, can be disruptive. Additionally, businesses will have to work this into their office lifestyle, because having a message portal that no one checks can be bad optics.
If you're a Clear Partnering Group client, we will be talking to you in the coming weeks about implementing this for Google My Business page as well as discussing the pros and cons for your business and specific needs. If you are feeling feisty, go for it now!