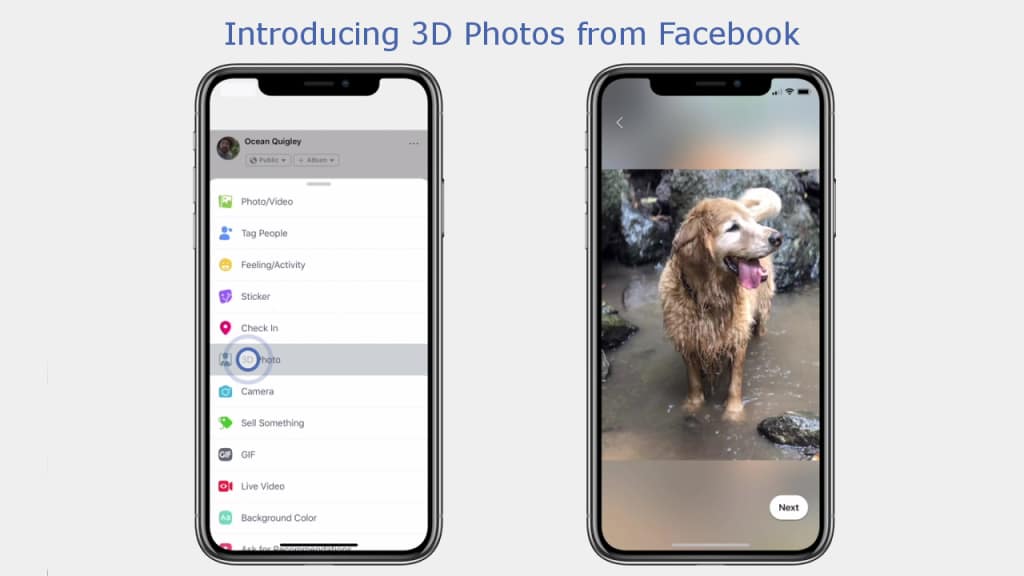 3D Photos On Facebook? Yup!
Facebook recently released an option for users with certain iPhones to post 3D images. You've probably scrolled past one recently. It's definitely striking and bound to make someone pause for a second and check out your image. We think you're definitely going to want to give it a try!
What Is This?
Facebook announced that iPhone users with dual cameras now have the option of posting 3D Photos which can be viewed in the Facebook News Feed. 3D images provide a touch of depth which means that if someone tilts their phone slightly, they'll feel as though you are looking at a three-dimensional image. It's not true 3D, but it's definitely a cool trick! It's not dissimilar to the parallax feature of iOS wallpaper.
How Do I Take A Facebook 3D Photo?
Facebook put together a simple video with clear instructions on how to take 3D photos. Check it out!
Wait! I don't see it on my phone!
It's worth noting that not all Facebook users will have this feature. They have said they are rolling it out in waves. So if you don't have the option that Facebook details in the video above, just give it a few days. Also, we found that updating the app on your phone sometimes can help trigger the feature.  Again, this only works on iPhones that have two rear-facing cameras!