Starting in July 2018, Google will start marking sites that are unencrypted.
So what does that mean?
A few months back we covered why HTTPS is so important for your SEO (read about that here). But HTTPS much more than just SEO… it's about security. HTTPS is the baseline for securing information that is sent to and from your website. It's an important shift in how websites interact with the people who visit them.
That's why Google made the decision to start "shaming" websites that are still using HTTP rather than HTTPS. What that means is that sites that don't use HTTPS will have a big, nasty looking "not secure" plastered right next to their domain name until they fix it. It's going to be hard to miss!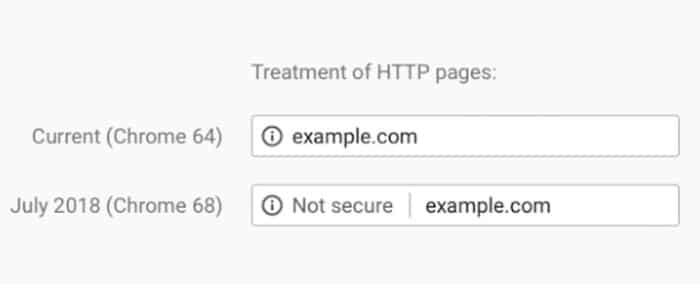 Call your web guy…NOW!
To be honest, this should have been taken care of a long time ago. If you're a ClearPG client, we did this Q1 of last year. The reason we were so far out ahead of this change is that Google takes security into account, on some level, when considering ranking. Additionally, HTTPS allows us to use some fun new tools to actually speed up your websites significantly.
Switching over to HTTPS is a fairly simple process when done correctly. It's simple enough that it should be done immediately. In most cases, it's likely to be free, as well.
The risk of doing nothing is twofold. First, you're actively not doing something that Google is aggressively asking you to change. Not listening to Google never ends well. Second, everyone who visits your website on Chrome is going to see the big, fat, ugly "Not Secure" next to the domain name until you fix it. Even if people don't know what that means (which is 90% of your likely web traffic) it's a scary thing to see plastered by your name!
If you have any questions about what this change means for your business online, please contact us!