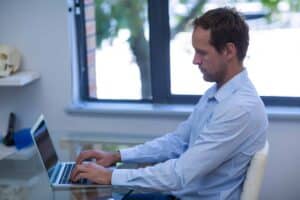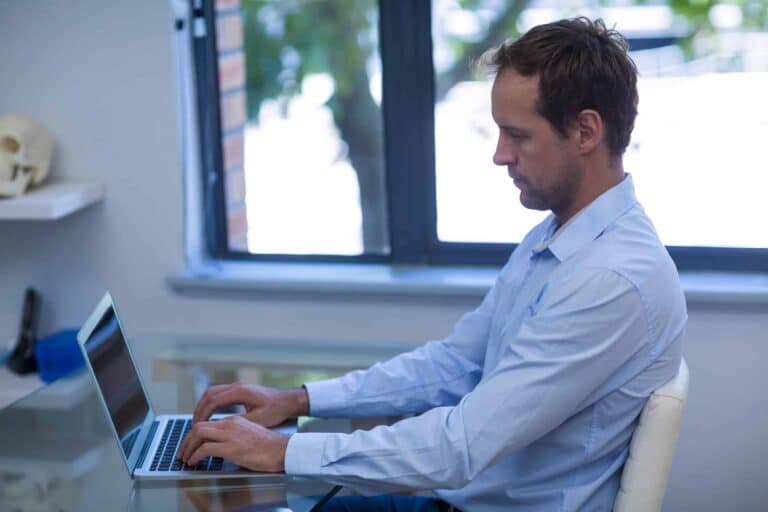 If you use gmail for your business, you may have received an email from Google that says [Action Required] Gmail Confidential Mode launching default ON for your domain.
Before we explain what it is or why you'd use it, here's the bottom line: Action is not actually required unless you want to disable this new feature. In that case, you have until June 25th to log in and change your preferences. You can also opt to start using the beta version now, which will stay in effect when it becomes generally available.
You can find the setting in the Google Admin console by navigating to Apps > G Suite > Settings for Gmail > User settings.
What is Gmail Confidential Mode?
Google's goal with Confidential Mode is to make it easier to protect sensitive content in your emails. They hope to accomplish this by giving users the ability to:
Assign expiration dates
Revoke previously-sent messages
Remove options for recipients to forward, copy, print, or download the email message
This can be a super helpful security feature for your practice — if used correctly. Remember, confidential mode will only help to prevent your recipients from accidentally sharing your email. It does not and cannot prevent recipients from taking screenshots or photos of your messages or attachments.
Does This Mean Gmail Confidential Mode Is HIPAA Compliant?
Gmail is not HIPAA compliant by default, but it can support HIPAA compliance for businesses that agree to sign their Business Associate Agreement (BAA).  While Gmail Confidential Mode does provide HIPAA-friendly features (like removing access to messages containing PHI, tracking where that data is stored, etc.), it does not mean your email is now automatically HIPAA compliant. There are a few more steps in that process.
Bottom line: Gmail Confidential Mode can be a helpful tool to reduce instances of human error. If you want to use this feature, no action required!
When your account is set up with Gmail Confidential Mode, you will now see this icon in new messages: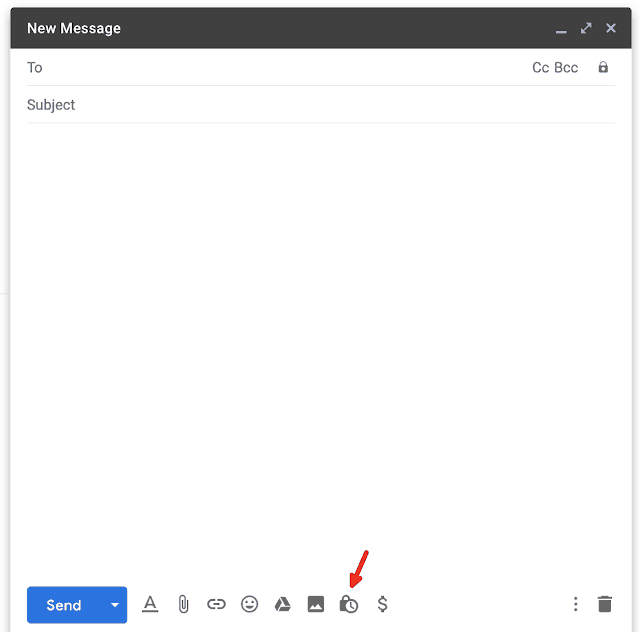 If you click on the button, you will see the Gmail confidential mode settings dialog box. This is where you can modify any available settings: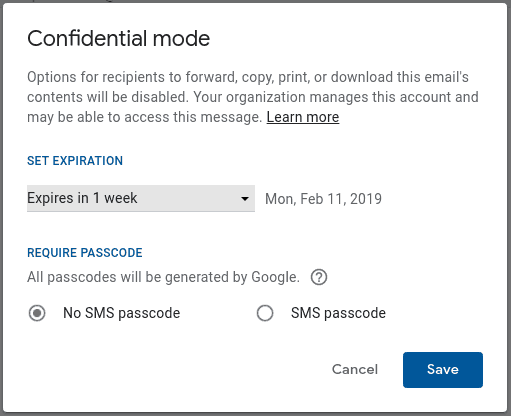 Here are some helpful links on HIPAA + Google: